It will likely be no surprise that we have around 2,000+ books in our home.
Every
 room has a bookcase filled to overflowing (and often two or three bookcases!) in addition to the full library room and storage-turned-school room! The library has a fairly comprehensive, though not complete, set of C.S. Lewis' books, which led me to request the opportunity to review
Home School Adventure Co.'s
Mere Christianity Journal.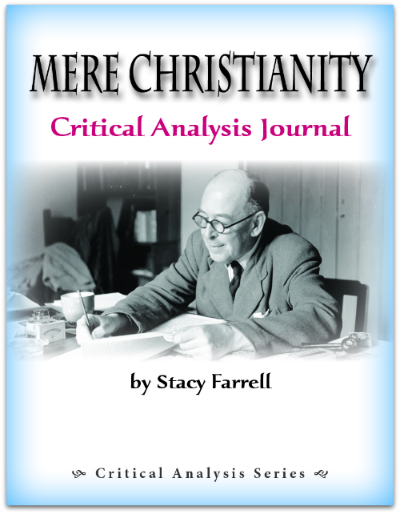 I enjoy Lewis' fictional works and gain a great deal from them as spiritual allegory, but must confess that when it comes to his more "scholarly" texts, short though they are, I struggle. So I requested this review as much for 14-year-old Maestro, and 12-year-old Chef, as I did for my own edification. I also thought that working through the book (which we own, of course) together could provide some good discussion moments between the boys and the White Knight and I. The White Knight has read the book many times, so he served as a guide to our discussions within the confines of the Home School Adventure Journal.