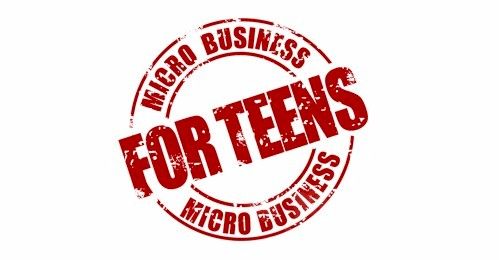 At any rate, I was excited. Very excited. To start, I told the kids about the program and left the books out on the counter in the kitchen for a day or two. The next thing I knew... they had vanished. And not in the same way that other stuff vanishes, where it's been stuffed in an "everything" drawer during a hasty after-dinner clean up, never to see the light again. More like, "vanished" as in, nowhere to be found because it's been squirreled up to a child's desk kind of vanished.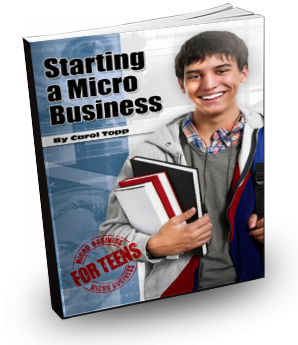 Well, dog-gone-it! How am I supposed to do a review on a product that I can't read because someone else couldn't wait their turn?? ARGH! But here's the thing, the fact that the books went missing because they were in-use (and being hidden in the meantime so another brother couldn't take them away!) speaks to Carol's good advice and easy way of writing for and inspiring teens.
I did eventually steal them back so I could flip through them myself. I have been watching Maestro and Chef work out plans, logos, and ideas for yet another business. They have each saved between $120 and $190 now to put into their new venture and are working on learning the technical side. And they're following the advice found in the Micro Business series.
Let's start with what I was sent as part of the review package: There were three books - seen in the pictures in this blog.
Starting a Micro Business - a book meant to be a 101 style book giving the ins and outs of what a micro business is, the set up (legally), coming up with ideas, financing, business plans, problems that might come up, and motivation. The book is only 112 pages long, so does not exhort and belabor the details, but is written in an interesting enough way that a teen will remain engaged.
Running a Micro Business - This is the 102 book, and 133 pages long. Still short and simple, but still aimed at creating a professional out of your teen. (I'll get to that in a minute.) This second book covers topics meant to take that starter business idea to the next level - tackling subjects like sales, marketing, customer service, record keeping, bookkeeping, legalities, and risk- and time-management.
Micro Business for Teens Workbook - as one might expect, the Workbook walks teens through each of the steps outlined in the two books above, step by step, so that by the end, if they've done the legwork to go along with the bookwork, they will have a business set up that can take them into adulthood and give a strong start to independent life.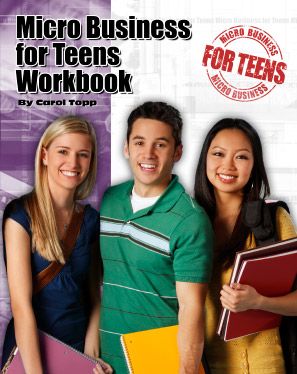 I want to start with a quote from Carol Topp that she includes in the introduction to both books - why she created the series:
I wrote this book because I knew that teenagers needed it. ... I started searching for books to help these teenagers.
I didn't like what I found.
There are plenty of books for kids who want to start a business like a lemonade stand. They are geared toward children who are just playing at running a business. They are usually cute books that explain the difference between quarters and dollars and how a bank is a safe place to put your money. ...
This book is geared toward teenagers and their lives. There are no unrealistic expectations of opening a restaurant. There are ideas of businesses that real teenagers have started and run successfully. I provide a lot of examples of teenagers I know personally. I walk you through some very important topics such as making a plan and avoiding debt.
I want to point out that this introduction is not aimed at me, the mature Mom reader; it is written to speak to the teen. Maestro has taken a couple of business classes with Junior Achievement now. The first one explained how to write a check, what the different officers' positions are in a major corporation and how big businesses work. Handy to know about, but hardly helpful to an an entrepreneurial teen.
In the end, these classes confused things when the boys tried to make business plans together. They made things far more complicated than necessary, and ultimately their business ideas, though clever at the outset, failed. Mostly because of age, I suppose, but also because they just were not prepared to do all of the work involved that a major corporation might get into. And, like Ms. Topp, I found that books written for children were not quite enough. It was a half-dozen of one, six of another.
So how did things work out with
Micro Business for Teens
? Much better than ever before! I now have two boys - Maestro (14) and Chef (12) - who are working through the workbook methodically and carefully to set up a potentially successful business doing logo design. They have recognized that they each have unique talents and perspectives that will allow them to expand what they are able to offer to potential clients. And now they're working on learning how to use computer-based programs to offer clients digital copies as well (important in today's world!)
At $4.95 for the e-book, and $9.95 for the two reading books, and $9.95 for the e-book and $14.95 for the paperback workbook, these are a great deal for the encouragement, ideas, and scope of the books. Make sure you check out the website and FaceBook pages for more ideas that teens have actually used for successful business ventures!