The results of my drawing will be posted on Saturday along with Bruiser's 8th birthday note. That will give me time to put it all together so I can crow about take a picture of exactly what the lucky winner will receive! In the meantime, I'd like to give a bit of a nudge to a great new-to-me site that I've found...
For some time now I've been looking at various homeschooling websites for new ideas that might excite and motivate the older boys in their studies. I've signed them up for classes over the years, or brought out classical books to read aloud with them, or let them play around on various websites on their own. Sometimes the content of the sites, classes and books lures them in and inspires them to learn more, and sometimes it falls flat and we move on.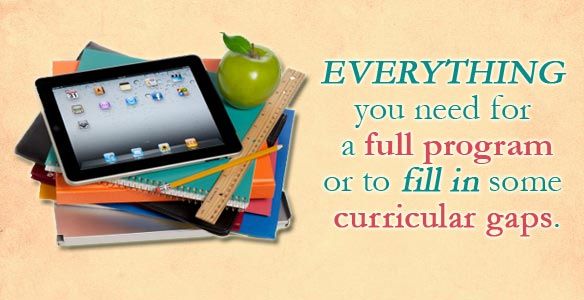 One of the sites that I've found more recently is run by
The Old Schoolhouse Magazine
, called
Schoolhouse Teachers
and is geared towards Christian homeschooling families and has
gobs
of great stuff! The site breaks the topics out first by grade/level - Pre-school, elementary, junior high, etc. - then has topics below that. Because of how much the site offers, I had to really get specific about what I wanted to try out first.
I have been putting the most thought into our junior high level boy, Maestro. He is "roughly" eighth grade and we're really starting to look at planning out his high school course so he is on a path to meet his future goals. Though I was super excited about things like French, Guitar, Mock Trial, etc, the one that really seemed like the best place to start out was Career Exploration for Teens.
The course is eight weeks long and has lessons I can download to work through with Maestro. Maestro has talked about very specific goals for his future - some of those goals still have the ring of dreams or ideas for the future, as opposed to something he's ready to really work towards. The first lesson is a sheet that walks him through a list of questions designed to get Maestro thinking about what his gifts might be, and what God's plan for him might be. Obviously, we've only just started working through the lessons, but I am excited about seeing what we come up with and the possibility of helping him find direction for his studies in 2013.
The Details:
Cost: Right now, they are running a special of $49 for a one-year membership; regular pricing is $64.26
Ages Covered: Pre-K all the way up through high school
The Good: A variety of great-looking courses make it so that most Christian home schooling families will find something useful.
* There are over 25 different subjects taught in areas that many parents end up hiring tutors for - French, Logic, Guitar, etc.
* The classes can be done on ones own by downloading the worksheets and going through them, but the classes are also taught by an instructor during certain seasons, so you're not entirely on your own if you don't want to be.
The "Bad": There are so many great courses offered, I might not get to them all! (Okay, not really a "bad", but there it is)
Would I Recommend This Program? That is a hearty YES. I am looking forward to touring the site more with my younger three and perhaps we'll all learn some French together this year!
Want to try Schoolhouseteachers.com out for yourself? They're offering a special right now: Get the first month for $1, plus get a free tote bag and a one-year subscription to the print version of The Old Schoolhouse Magazine. Check it out by going to the Schoolhouse Teachers Promotion.
To see other opinions about Schoolhouse Teachers site, head over to the Crew Website and check it out!
Disclosure: I received a year-long membership to Schoolhouse Teachers.com in order to complete this review. Though I received the membership free of charge, the opinions expressed are entirely my own.