I was given the chance to review the Lapbooks available at A Journey Through Learning to review recently. Maestro and Chef did a lapbook with me about two years ago that we really enjoyed, so I was happy to see such a great opportunity open up for me to look at!
I had access to four of the books that Journey Through Learning offers:
Maestro helped Buttercup work on Letters, Numbers and Shapes while Chef and Bruiser worked on Knights and Castles. I stayed on hand to provide direction, but for the most part, with the older kids involved, the need for me to be there was pretty minimal.
The downloadable versions sell for $13.00 each, or you can order a CD for $14, or a pre-printed version for $21. For the cost, these are
books
that you're downloading and not simply a "few" images to cut and paste.
The first thing we did was make our folder-pages. Normally you would use manilla folders. I know I had some in the house, but could not figure out what happened to them as we unpacked from our move last fall.
In this picture, you can see how the three "folders" were put together to
make one larger "book" set-up. VERY simple to do and they loved getting
to use the various craft materials.
So we used some card stock paper that I had instead. I even cut out spaces for "tabs" like a regular manilla folder has, folded it down the center, made my side folds, etc. and then I printed out two pages at a time to do the actual cutting and pasting.

The Alphabet, Shapes and Numbers book was fairly straightforward and simple. It required one brad, staples and a stapler, scissors, glue and the folders. Buttercup and the boys didn't want to follow the "recommended" schedule of one page a day - they was too excited to wait - so we did both books as a day-long project and then did follow-up reading and practice in the days following.
You can see the dividers, flip books, etc. In the center is a game tucked
into two little pockets.
Within the Alphabet book were activities like tracing the letters, coloring the pictures, drawing your own pictures, cutting and pasting. In the end, she had a nice little lapbook that she was eager to share with her Pop when he got home from work.
The Knights and Castles book was also pretty big - about 50 pages or so - and included little two- or three-paragraph clips of information about each area of interest regarding knights. These clips included things like armor, weapons, training to be a knight, etc.
The front picture that the boys drew out, taking it in turns.
The boys decided to cut those out as well and find a way to include them in their book. The supplies needed were the same for both books.
Working on another part of the book together
All in all, lapbooks can be a fun activity and can be a great way to do a full-unit study in an interesting way. But lapbooks can also be a pain in the rear to put together all of the images, resources, ideas and information on a regular basis.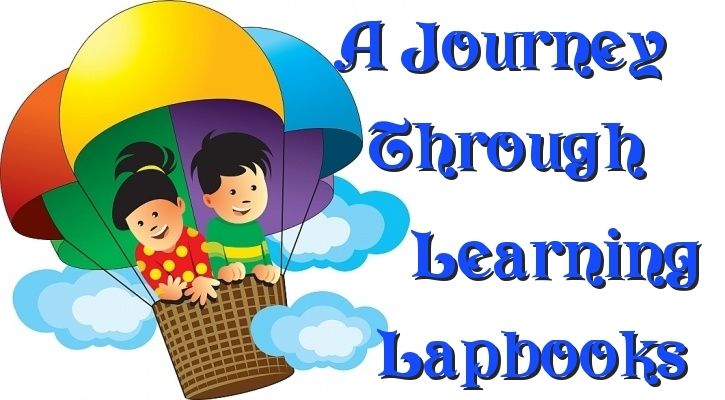 THAT is the biggest benefit to A Journey Through Learning's guides. They come with all the little details about that particular subject, the images to cut out, the ideas for where to put each piece, etc. and at a very reasonable price!