Somehow I scheduled my homeschool review dates pretty close this month, but there were so many good programs being offered all at once that I couldn't help but ask for the chance to join the fun! So for the third review this week, I present to you
Knowledge Quest's
Sacagawea
Interactive E-Book.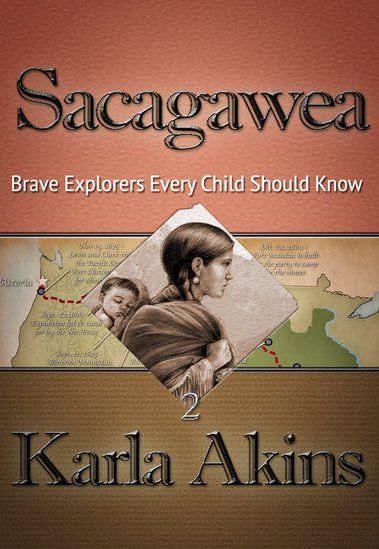 Sacagawea was originally written as four shorter sections, but those four sections are now combined to form the complete book. I used it mostly as a read-aloud with the middle boys - Chef and Bruiser - who are 11 and 8. It is a little too much reading for Bruiser to do on his own just yet, but I thought he'd enjoy the storyline anyway. And though the main character is female, it is a great boys' action-adventure kind of read! Maestro has also read the book, but at his own pace, and I did not worry so much about monitoring what he looked for more information on because of his comprehension.
One of the biggest plusses is Knowledge Quest's use of Internet sites to help the reader dig deeper into a concept or to explain tools or concepts younger folks might not be familiar with. One brief example is early in Chapter 8 when a "tiller" is mentioned. The word "tiller" is highlighted in the standard "link blue"; clicking on it takes you to a picture of the tiller on a sailboat.
There are two possible drawbacks that I found. The first is that some people might object to the links provided because they do not link to an "authoritative" site like Encyclopedia Britannica or Smithsonian, etc., but instead to blog sites (it is the blog site where things are specifically posted for the KQ E-books) or to Wikimedia/Wikipedia, which many do not consider an authoritative source. For the level we were talking about though, it didn't bother me and the kids had a good time getting to peek at other sites and pictures, etc.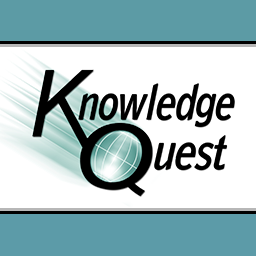 The second is that when you click on a link to get more information, it doesn't automatically open in a new window, but instead takes you away from the book you're reading to the resource site. Then when you want to go back to reading the book, you are taken to the top of the book and have to find your place again. Again, not a deal-breaker for me, but it might make more of a difference to you.
One thing I really liked were the drawings - there were occasional maps showing their path, and then really nice drawings of Sacagawea with her baby strapped on her back and that sort of thing. I like that I can get a glimpse of how things were with drawings like these.
For $3.99, it is a good book and a good adventure for the kids. There are parts to it that boys won't be as interested in (she talks at one point about her "milk being strong for her son") but Sacagawea was earthy, and her tale is an earthy one. My boys enjoyed it, and I hope yours will too!